I Remember Hong Kong 我記得香港
Index
New 30 Sep The Mid-Autumn MoonFestival 新: 9月30日 中秋節 在頁尾
1 July The Shanty Children 新: 7月1日 木屋區兒童
Updated 5 Dec Buddha Song webpage 《佛曲》網頁 12月5日更新了
I have spent most of my life in England, yet my earliest memory was about Hong Kong, when it was a British colony. Hong Kong followed the British legal system and judiciary, but the government more or less left the locals alone and there was freedom of speech. English was a compulsory subject in all schools (Chinese was not), and in Anglo-Chinese schools all subjects were taught in English, though in Chinese schools most subjects were taught in Cantonese, which was spoken by the majority of the population and Cantonese culture was predominant. However, it was also a haven for people who had fled Communist China from many provinces in the mainland. As a vibrant and cosmopolitan city and one of the world's most densely populated regions there was much Western influence – more American than British. It had an identity of a unique Hong Kong Cantonese culture as influenced by the West. This is my attempt to record what I remember of this unique culture which may not stand the passage of time and other factors.
我大部分人生在英國渡過,但最早的記憶是香港,那時它是英國殖民地,遵循英國法制,言論自由,政府不干預本土風俗文化。英語在學校是必修科,英文學校用英文授課,中文學校用粵語授課,大多數人講廣東話。是一個充滿活力的國際城市,人口稠密,地小,然麻雀雖小,五臟俱全,除了廣東人,有大陸各省的人因為政制來香港生活,香港繁榮亦吸引來自世界各地的人,香港受到西方的影響,以美國比英國為多,東西交流形成其獨特的香港廣東文化。這種獨特的文化有可能無法經受時間和其他因素的侵蝕干預,因此我試圖記錄下我對這種獨特文化的記憶。
There are already a number of pages that are related to the title of this page, such as:
My autobiographical creative PhD has a lot of material related to what I remember about Hong Kong and how such memories affected my creative work. So are my CD and Book Music is Happiness and the project Theme Hong Kong.
However I will include more independent pages which include the following pages that I am working on:
我網站已有多個與此標題相關的網頁,例如:我的博士論文有很多我對香港的記憶,以及這些記憶如何影響我的創作和人生。我的CD和附同小冊《樂在其中》,以及我的創作和演出項目《香港做主題》。我將包括更多新網頁,包括正在工作中的以下網頁:
Buddha Song 佛曲 now a new webpage updated 5 Dec
Though the only religion I know is Christianity, this page is about what I noticed of the interesting Buddhist influence on Hong Kong life.
雖然我唯一有認識的宗教是基督教,但小時候在香港對佛教有些有趣的回憶。
12月5日更新了: 進入佛曲網頁
Magic Banyan Tree 神奇老榕樹
What I remember of the old world charm of the New Territories which was very different from the city life of Hong Kong island and the Kowloon peninsular and has almost vanished by now.
這是對我童年住過的新界的美好回憶,現今已面目全非了。
This will also include a Playlist of related videos
這將會包括一系列的相關視頻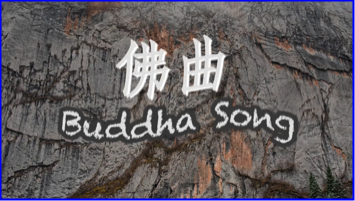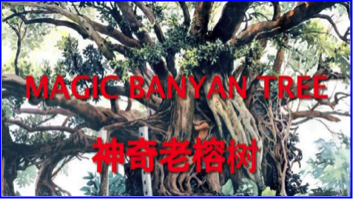 New 1 July 新:7月1日
The Shanty Children 木屋區兒童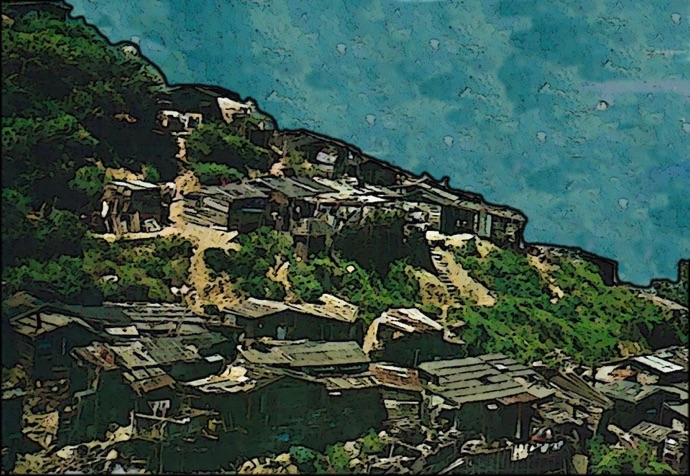 我在香港真光中學就讀時,校舍對面是木屋區,真光每星期日整個上午讓木屋區的孩子們來上主日學,孩子們的歲數大概是十歲或以下的,我志願去教了一兩年的主日學吧。清早孩子們來了,在運動埸集合和排隊,來做義工的同學带領孩子們進入禮堂唱聖詩,我司琴,有老師或同學領唱,然後各同學帶領孩子們去各自的課室上課,每一課室大概有十來個孩子,但却需要四位同學一起來管和教這些孩子,因為都不一定聽話,有些還會很頑皮,而且程度參差不一,需要個別因人施教。每個孩子都發給一本手册,可以用來學寫字,包括練習寫自己的名字,又有插圖可以填色。我們在課室敎這些孩子時,有義工同學在禮堂把捐贈的食品和衣物按來上主日學的孩子人數分成一份份,孩子們上完課便去禮堂各領一份食品和衣物拿回家。
At the time I studied at True Light Middle School of Hong Kong (founded by the American missionary Harriet Newell Noyes in 1872 pioneering Chinese women's education), one could see crowded shacks ("wooden-hut area" in Cantonese) on the hillside opposite the school. Many children who lived there came to True Light to attend Sunday school. I volunteered to teach at the Sunday school for a year or so. The children were about ten or younger. They came early in the morning, gathered in the sports arena, lined up, and were then led by volunteer students into the hall to sing hymns. I played the piano, and some others led the singing. Then the children had lessons in the classrooms ― about a dozen children in each class. Each class would need about four volunteers because the children were not necessarily well-behaved and even naughty. They were different in ability and often individual teaching was required. Each child was given a handbook for learning and writing which included practicing to write their names. The handbook also had illustrations for colouring. While we taught the children in classrooms, some volunteers would divide donated food and clothing in the auditorium according to the number of children attended. After class, the children would go to the auditorium to get their share of food and clothing to take home.
這些都是窮人的孩子,衣衫襤褸,什至光着腳,大概吃飯都是有餐沒餐,不知道營養是否會影響學習能力的,我發覺頗多孩子都有點困難認字和學寫字。有一似比其他孩子大些的男孩,雖然不很會讀和寫,但無意中見他臨摹手冊中的插圖,十分神似,我讚美他畫得真好,怎知他把面一沈,不再說話,以後也不肯再畫,或許在他的世界裏是沒有讃美的,他不知道如何是好。我記得有位瘦小個子卻特別頑皮的男孩,他光腳,沒有上衣,只穿一條用帶子束着的男子成人內褲,他名叫吳才達,但只肯寫個"才"字,廣東話"吳"與"唔"同聲,"唔"是不的意思,他連自己的名字也懶學寫全,真是想做"唔才達"了。通常筆劃多的字孩子便學不會或不肯寫,我見有位小女孩認字有問題,便教她最容易的字:"一"、"二"、"三",講解了一劃是"一"字,兩劃是"二"字,三劃是"三"字,她好像是會了,但後來發現無論我第一次指個什麼字,她都說是一字,跟著無論是什麼字她都說是二字,然後便說三,她學到的只是說了"一"跟著便說"二",跟著便說"三",却仍然是不識字。那天天氣炎熱,她才七、八歲,却要用孭帶孭着婴孩弟弟來上主日學,那嬰兒熱到臉紅紅的,我見姊弟二人這樣縛在一起很不舒服的,便說不如把弟弟解下來,我幫她看着,好讓她專心做功課,怎知我把她弟弟接過來,發覺這嬰兒像個無骨軟體一樣,不知怎樣抱,那婴兒見我抱得不好,哭,我更不知怎辦,便把他放在一張書枱上躺着來看着他,那嬰兒就大哭了,他姐姐忙過來,很熟手地抱,弟弟就不哭了,看來這婴兒一直是由這才七歲的女童來做媽媽照顧的,所以來上主日學這兩姐弟的母親也要這女童把嬰兒孭了去上,這樣小的女童已無童年,再無空間去學習了。
These are poor people's children, some were ragged and even barefoot, and probably had scanty meals. I wondered whether lack of nutrition affected their learning ability, many children in my class had some difficulty in learning Chinese characters and writing. There was a boy who seemed older than the other children in my class. Although he was not very good at reading and writing, I so happened to see him copying the illustrations in his handbook and his drawing was very good. I praised him for being good at drawing. To my surprise, he did not look pleased but became grave and quiet, and refused to draw again. Perhaps his world was without praise and he didn't know how to handle that.
I remember a thin and small and particularly naughty boy who was barefoot, without a top and only wore a man's underpants strapped onto him. His name was Ng Choi-Dat (吳才達). Of the three Chinese characters, the first was his surname, the following two his first name meaning talented. He would only write the middle character "Choi 才" of his name because it's simple with only three strokes. In Cantonese his surname has the same pronunciation as "not". As he couldn't even write his name Ng Choi-Dat in full, it really sounded like "not talented".
Children often could not and would not write more complicated characters. A little girl in my class had problems with learning characters. So I taught her the easiest characters: "一(one)", "二(two)" and "三(three)", and explained that the character with one stroke was "one", with two strokes was "two", and with three strokes, "three". She seemed able to recognise them. But then I found no matter which character I first pointed to, she would say one, then say two, then three. All she learned was to say one two three in succession. It was a hot day, and the little girl carried her baby brother on her back with a sling. The baby was so hot that his face was red. Seeing sister and brother were uncomfortable, I said why not untie the baby from the sling and I would look after him so that she could work on writing the characters. When I took the baby from her, I found the baby very soft as if boneless, and didn't know the proper way to hold him. The baby cried a little and I was at a loss of what to do, so I placed him on a desk and looked at him, and the baby cried aloud. His sister came over, hold and hug the baby skilfully, and the baby stopped crying. It's obvious their mother though gave birth, it was the little girl's job to mother the baby, and that's why she had to carry the baby on her back with a sling when she came to Sunday school. She was about seven and already had no childhood, and with no room for learning.
主日學我除了司琴和教小孩子,也曽隨大隊去木屋區傳道,去説服家長譲子女來上主日學,我不會傳道,旁觀而已。木屋區生活環境惡劣,木屋依山而築,但無秩序的這一間那一間的擠在一起,沒有路,這裡一塊石頭,那裡一塊石頭,大概雨天時踏石可免腳陷泥濘吧,雖然叫木屋,其實什麼用料都有,癈物利用而矣,搭得很細間,不一定像屋,更似是一細小的藏身之所,屋內好像沒有水電廁所,但見到公用水喉,但覺擠迫骯髒,那些家長那樣窮,卻生很多子女,從子女年齡看來,似乎生得很密,見做父母的對子女暴燥,似乎用打子女來發洩,我見到一兇惡母親,一邊惡罵,一手拿起柴枝便朝女童的臉上打去,若把這女孩打破相那怎麼好?我感覺很忿怒。其實家長讓子女來上主日學也不過是貪每週會給些捐助的食品和衣物吧了。雖然來上主日學的孩子們頗髒和有臭味,很難教,什至會頑劣,我對他們是諒解的,每逢大雨颱風,山泥傾瀉,我會記掛他們的安危。現在真光對面再無木屋區,不知道這些孩子怎樣了,能否擺脫惡劣的環境去創造自己的人生呢?
In addition to playing the piano for hymn singing and teaching the children, I joined the school's mission troop to visit the wooden-hut area to persuade parents to let their children to come to the Sunday school. I did no preaching but observed. The living conditions there were terrible. Crowded shacks were built on the slope, disorderly. There were no roads, just a rock here and there, possibly for stepping on to avoid mud especially in rain. Though called wooden-hut in Cantonese, they were in fact built with all kinds of rubbishy materials, very small and didn't necessarily look like a house but more like a shabby shelter or small hiding place. They did not seem to have water, electricity or a toilet inside. There was some sort of stand pipe outside for sharing. It was overcrowded and dirty. Parents though poor, had many children. From the age of their children, mothers appeared to give birth frequently. Parents were irritable towards their children, some seemed to beat them to vent their frustration. I saw a ferocious mother, while cursing a little girl, pick up a stick and hit the little girl in the face in a way that might disfigure the child's features. I felt so angry at this cruel mother. In fact, parents sent their children to Sunday school because they were after the donation of food and clothing brought back by the children weekly. Understandably, the children who came to the Sunday school were often dirty and smelly, difficult to teach, and often behaved badly. Whenever there was a typhoon, or when I heard of heavy rains causing landslides, I worried about the children's safety. There is no longer a wooden-hut area opposite True Light, and I wonder what happened to these children. Will they be able to make a good life despite growing up in such harsh environment?
木屋區的消失可能是由於政府興建徙置區吧?我離開香港太久了,不知道是否如此。在我記憶中的香港並不完美,但是那時候的香港人説話無禁忌,亦無顧忌,也不用擔心不知是誰會在你背後把你來舉報,我想,當權者強要去管教改做已有了自己的個性、信念和生活方式的人,鉗制思想導致精神生活的貧乏,那種壓迫感大概會比擠迫地活在木屋區還難受。
The disappearance of the wooden-hut area may be due to the construction of many resettlement areas by the government, but I have been away from Hong Kong for too long to be sure. The Hong Kong I remember was not perfect, but the people at that time said whatever they like, expressing their opinions freely with no worries that someone might report them behind their back to cause them harm. I think attempting to control and change by force an adult who already has his own personality, belief and way of life, imposes a feeling of oppression that might be more claustrophobic and unbearable than living in a wooden-hut area. I worry that it might lead to people being impoverished intellectually.
New 30 Sep 新:9月30日
The Mid-Autumn (Moon) Festival 中秋節
The Mid-Autumn Moon Festival in the UK is rather serene 英國寧靜的中秋節
明天便是中秋節,英國過中秋是寧靜的,小時候在香港過中秋節是熱鬧的,是美好的回憶,小孩子們在街上提着兔子燈籠和各樣的燈籠,有些店舖在舖外紥個小舞台,有穿着戲服的小傀儡在其中,隨著咚咚鏘鏘的配音、機動地、重覆地演簡單的情節。中秋有菱角馬蹄,我愛吃生的不愛吃熟的,有好吃的棋子餅,和有豬籠的豬仔餅,人人晚飯加餸,一同賞月,當然咯,到處都賣各式各樣的月餅,有我愛吃的有欖仁的棕黃色蓮蓉,和黑色的豆沙,這些我都很久沒吃過了,而我最怕的又甜又鹹的五仁金華火腿月,英國不見有賣。近年來香港月餅不斷地有新奇發明,與傳統月餅大異其趣。英國月餅單調得很,但我仍是不顧身體健康的吃了又吃。由於時疫,今年英國的中秋會更寧靜了,現在還正在下著雨,今晚未必見到月亮。香港卻不是很寧靜和有很多變化,也不知道明天會發生什麼事,今年的中秋不會像以前的中秋,那時人人可以暢所欲言和寫作無禁忌。記得在香港讀書時,老師說元朝管制嚴,不准許這樣那樣,禁止這樣那樣,受壓制的人在月餅中夾紙條,彼此傳達不能公開講的信息。
Tomorrow is the Mid-Autumn (Moon) Festival. The festival is rather serene in the UK. When I was a child in Hong Kong, the Mid-Autumn Festival was vibrant and a good memory. Children carried lanterns in various forms, especially in the form of a white rabbit. Some shops set up a small stage outside their shop with puppets in period costumes, repeatedly performing mechanical movements to pre-recorded percussive sound of "dong-dong-qiang-qiang". I ate raw water caltrops and water chestnuts (I don't like cooked ones). There were chess cakes, piglet cakes inside pig cages... People prepared many more dishes for dinner, and admired the moon at its roundest and brightest. Of course, there were all kinds of mooncakes being sold everywhere. Some of which I loved, such as brown lotus seed paste with olive kernels and sweet black bean paste. I haven't eaten all these for a long time. I disliked the sweet and salty nuts and ham mooncakes, which are not sold in the UK. Hong Kong mooncakes continue to have novel inventions which are very different from traditional mooncakes. In comparison, mooncakes in the UK have few varieties. However, I eat many of these regardless that they are not good for my health. Due to Covid, the Mid-Autumn Festival in Britain this year is likely to be even less eventful – it has been raining for hours while I am writing this. Hong Kong has been eventful for some time and one does not know what will happen tomorrow. It's no longer like the Mid Autumns in the past – at that time everyone could speak and write freely. When I was a school child in Hong Kong, a teacher told us that during the Yuan Dynasty, when people were strictly controlled by the authority, and forbidden to do/say this or that, the suppressed people hid paper strips in the mooncakes, with messages that could not be shared publicly.