CONTENTS 這組網頁包括
1. Background, Conception, Missing Info & A Little Disappointment
創作背景和冀望,和有點感嘆
2. CD Music & Book (PDF files & audio/video) & Promo Images
光碟和冊子內容(可擕式文件、録音、視頻)和宣傳形象
3. Comments & My Responses
各界評論和我的回應 (包括我与大衞)
4. Dr David Tong Remembered & Songs of the Travellers
緬懷湯大維醫生与《遊子之歌》
Music is Happiness is a CD of my music, and a 64-page book written and designed by me (CD cover & book cover design by Albert Tang) containing related stories, poems and more than 200 illustrations. The music is performed by excellent musicians. The Chinese character for 'Music' (see left) also means 'Happiness'. In the face of adversity, I have found happiness through creativity. In the eight selected works reflecting my bumpy journey of life, the music is very varied. The book can be read on its own or with the CD.
《樂在其中》是由八首我作的曲組成的光碟,和一本我寫和設計的64頁冊子(光碟和冊子封面設計:鄧兆楷),講與音樂相關的有趣故事,有詩和約200幅插圖,演出者都是優秀的音樂家。"樂"是"音樂"和"快樂",雖面對逆境,創作使我快樂。這八首風格迥異的樂曲,反映我崎嶇的人生歷程,冊子無須聽光碟音樂才閱讀。
PDF file of cover & back cover 冊子的封面封底
PDF file of CD book contents 冊子內容
A Brief Description of the Music 音樂簡介:
THE PERFORMERS 演出者
Nancy Yuen soprano
Jane Webster narrator
Rowland Sutherland piccolo/flute/alto flute/Chinese flute
Lucy Cartledge flute
Joseph Sanders oboe
Philip Edwards clarinet
Glyn Williams bassoon
Roger Montgomery horn
Nicolas Hooper guitar
Helena Brown harpsichord
Vivian Choi piano
Neil Heyde cello
Nathaniel Bartlett marimba
Teddy Bergstrom xylophone/vibraphone
Alex Brangwyn timpani/percussion
Child singers from Redbridge & Walthamstow
包括女高音阮妙芬,朗誦者,短笛/長笛/中音笛/簘,單簧管,雙簧管,巴松管,圓號,結他,大鍵琴,鋼琴蔡慧雯,大提琴,馬林巴,木琴/顫音琴,定音鼓/敲擊樂和兒童合唱。
THE MUSIC 音樂
SAKURA VARIATIONS 櫻花変奏 for cello & harpsichord
Five variations on the well-know Japanese folk song "Cherry Blossom" with Baroque influence and the music was written in the Japanese pentatonic scale. The Japanese koto influenced the harpsichord writing.
用日本民歌來寫大提琴和大鍵琴合奏的变奏曲,用日本五音調作曲但有點巴洛克風格,大鍵琴模擬日本箏的聲音,有點哀婉的音樂。
For more info see CD book pages 13-15.
Sakura Variations music video 《櫻花变奏》音樂視頻
Sakura Variations score & audio《櫻花变奏》樂譜和録音
FOUR LOVE SONGS IN CHINESE 聯篇曲 for soprano & clarinet
Aka FOUR SONGS — Bitter Taste of Love, Haws, Sounds Slowing, Drinking Alone Under the Moon — a song cycle on the pangs of love.
The first poem was by me. The others are famous poems of the Song & Tang Dynasties. The melody was inspired by the sound and meaning of the words, and written mainly in the Chinese pentatonic scale.
阮妙芬唱《相思苦》《山查子》《声声慢》《月下獨酌》,單簧管伴奏,歌唱唐宋詩詞表達愛情的傷痛(第一首歌詞我作,不好意思),是從字的讀音和含意得到旋律的靈感,和用中國五音調來作曲。
For more info see CD Book pages 16-21
FOUR SONGS music video, score & more《聯篇曲》音樂視頻,樂譜和更多
PERMUTATION 排列变化 for oboe, clarinet, horn & piano
I used the computer to work out the permutations of a set of numbers that represents a set of chosen notes for the recurring haunting theme that's like a distorted hymn. I wrote this piece while suffering from the depression that
followed cancer. I saw past-present-future like colourful montages... I told my cancer consultant Dr David Tong how I felt at the time, and he wrote the poem to be narrated before the music.
我用電腦算出一組代表音高的數字的多種排列,用來寫那反復重現,聽起來似扭曲了的聖詩的音樂主題,這是單簧管、雙簧管、圓號和鋼琴的四重奏。我作曲時正處於癌症後的抑鬱,我看到像五顏六色蒙太奇似的過去、現在和未來,我告訴冶療我癌症的湯大維醫生作此曲時的感受,他為我寫在曲前朗誦的詩。
For more info read CD book pages 22-23.
PERMUTATION score & audio《排列变化》樂譜和錄音
TAI CHI 太極 for flute & guitar
Depicts Yin & Yan, and the movements of Tai Chi, with some influences from Chinese and Japanese instrumental sounds. Poem for narration before music by Dr David Tong.
笛子和結他合奏表達隂陽相生相剋和太極拳的動作,寫法有點受到琵琶和日本尺八的影響,湯大維醫生為此曲寫在演出前朗誦的詩。
For more info read CD book pages 24-26.
TAI CHI score & audio《太極》樂譜和錄音
TO YOU 情信 for soprano & piano
Song without words like a letter to a loved one of the past, with some nuance of Indian instrumental music.
一首沒有歌詞的情歌,像送給過去的愛一封沒有字的信,帶有些微印度樂噐的音色,阮妙芬唱,蔡慧雯鋼琴伴奏。
For more info read CD book pages 27-30.
FAREWELL MY BELOVED ― Impression of a Chinese Opera
霸王別姬 for clarinet & (optional) narrator
Better known as IMPRESSION OF AN OPERA and has many versions, this is a composition inspired by my impression of a well-known Peking opera know to the West as Farewell My Beloved. In my own way, I tried to capture the dramatic atmosphere, the singing, stylised speech and movements of such a performance.
我以單簧管和朗誦加上敲擊,表達我對京劇《霸王別姫》的印象,我嘗試捕捉霸王、虞姬和情節的強烈戲劇性,歌唱和念白的風格,舞台動作和劍舞,以虞姫自刎為高潮終曲。
For more info read CD book pages 30-37.
IMPRESSION OF AN OPERA score & recordings《霸王別姬》樂譜和錄音
BULLDOZERS, OLD HOUSE & OLD BANYAN
鏟泥機、老屋、老榕樹 for flute, oboe, clarinet, horn, bassoon & piano
Aka BULLDOZERS VS OLD BANYAN
The music is in the style of Western Classical and was first written for a modern dance inspired by the story of an old house embedded in a huge banyan tree in Hong Kong's New Territories. The choreography depicts the banyan tree weave its branches round the old house to protect it from
being demolished by bulldozers, thus defying the developers. This version is more music-oriented but the dance element still can be felt.
又名《鏟泥機鬥老榕樹》,是西方古典音樂形式的笛子,單簧管,雙簧管,圓號,巴松管和鋼琴六重奏,最初版本是為現代芭蕾舞演出寫的,舞蹈編排表達榕樹以樹枝重重圍繞老屋,保護老屋不致被鏟泥機柝除,使房產商不能達到拆舊建新來謀利,其實是講新界錦田有株老榕樹內有小屋的故事,這版本是為音樂廳演出寫的,但仍有點舞蹈元素。
For more info see CD book page 38-41.
BULLOZERS VS OLD BANYAN score & audio 《鏟泥機鬥老榕樹》樂譜和錄音
MAGIC BANYAN TREE 神奇老榕樹 for soprano, piccolo/flute/alto flute/ Chinese flute, bassoon, marimba, xylophone/vibraphone, timpani/ percussions & child singers.
Music for family enjoyment, drawing on Cantonese and Western early music, recalling my childhood memory of village life in Hong Kong's New Territories.
讀嚴吳嬋霞講新界錦田的《姓鄧的樹》,更懷念小時曾住過的鄉村,這是寫給記憶中的村民,老少咸宜有點廣東味的音樂。由女高音阮妙芬,朗誦者,短笛/長笛/中音笛/簘,單簧管,雙簧管,巴松管,圓號,結他,大鍵琴,鋼琴,大提琴,馬林巴,木琴/顫音琴,定音鼓/敲擊樂,兒童合唱團演出。
For more info read CD book pages 38-39 & 42-46.
MAGIC BANYAN TREE music video《神奇老榕樹》音樂視頻.
Promotional Materials designed by me
click image to enlarge
我為《樂在其中》做的一些宣傳設計
點擊圖片放大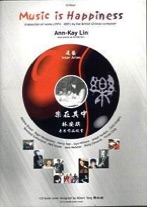 Music is Happiness
CD & book
《樂在其中》 音樂光碟和冊子
Updated 22 Jan 1月22日更新
我長居英國,常遇到頗多人對華裔有不正確的觀念和假設,這多源自他們的無知而不是惡意的,雖無意卻令人感到見外。這不一定來自英國人,因為英國的大城市有很多來自世界各地的人,我亦颇受接觸到各種不同文化的感染。《樂在其中》是音樂光碟和一本六十四頁的冊子,光碟包括八首風格不同的樂曲和與音樂有關的詩,在奏每首曲前朗誦來締造氣氛,創作靈感來自中、英、日本和印度文化,冊子我寫和設計(封面則由鄧兆楷設計),包括與各首曲有關的文化背景、詩、故事和插圖,因為在英國居住的人大多都會說英語,所以用英文寫,希望音樂和冊子能增進些對跨文化創作的了解,至少也引發些對不同文化的興趣吧。完成後,除了令我喜悅的好評,有些人的反應令我啼笑皆非,譬如見到冊子內有少量漢字,便認為《樂在其中》只是寫給華裔看的,又因為我的名字和面孔,便以為光碟上的音樂就是中國音樂。常聽見有些華裔講種族歧視,我覺得有種族歧視的人顯而易見,和有人格缺陷。但對非我族類有不正確的觀念和假設却更廣泛地存在,廣泛到很多人都不知道自己有,更難應付。《樂在其中》是我在第二次癌症倖存後製作的,在精神體力財力都欠缺的情況下完成,難免錯漏,譬如冊子裡漏寫了《太極》和《排列變化》曲前的朗誦是湯大維醫生特別為我而寫,但演出的音樂人和水準却是一流的。
MUSIC IS HAPPINESS is a CD and a book, and produced after I survived cancer for the second time. There was much information to be included in this complicated project. Apart from feeling tired and unwell at the time, I also had to deal with a prolonged and dreadful situation worse than cancer... unwittingly some information was missing. I therefore include it here:
MISSING INFO
The poems preceding the music of Permutation and Tai Chi were by the late Dr David Tong (scroll down to see my tribute).
The narration of Farewell, My Beloved ― Impression of a Chinese Opera was much edited by the late Professor Brian Trowell.
I am sure the poem preceding the music of Sakura Variations was also much edited by Mark Argent as I tend to write simple and austere English in prose.
Living most of my life in the UK, I have come across all sorts of assumptions about ethnic Chinese people, and not necessarily from English people. Many pieces included on the CD have some cross-cultural influence. The writing, design and illustrations of the accompanying book were meant to promote greater understanding of (or at least some interest in) cross-cultural creation for English-speaking people. However, apart from positive responses, there have been some responses that seem laughable but also upsetting. These give me the impression that assumptions are more difficult to tackle than prejudice, as racial prejudice would stand out and be recognised as a personality flaw, while assumptions are so widespread and unnoticed that most people are not even aware that they have them.
Here are just some examples:
The book is about 99.9% in English. Just because there are a few Chinese characters in the book, some people on seeing them would say that they couldn't read Chinese and would give the book to a Chinese person that they know ‒ i.e., they assumed the book is not for them.
As for the music on the CD, I have heard many times that people assumed that what I included was Chinese music. The fact is I have no training in any form of Chinese music. The musical training I had was Western Classical and electronic music (now called electro-acoustic music). Also, the music of Sakura Variation was based on a Japanese folk song; Permutation was influenced by computer music and written in the style of contemporary Classical; To You was my impression of Indian and pop music; and Bulldozers, Old House & Old Banyan was Western Classical.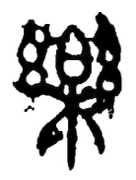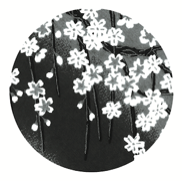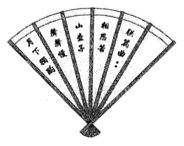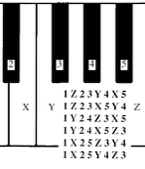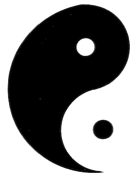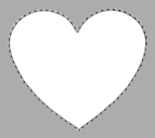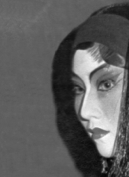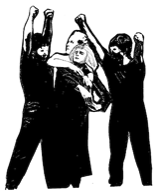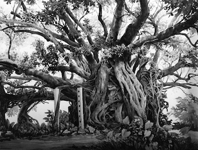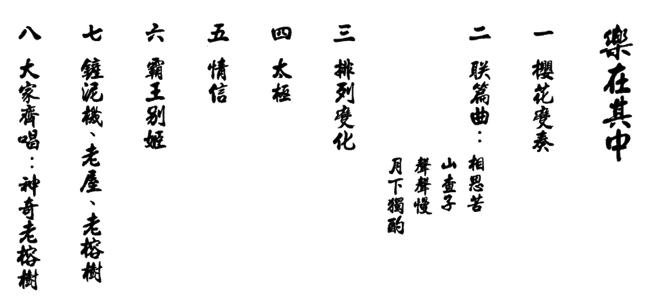 1. BACKGROUND, CONCEPTION, MISSING INFO & A LITTLE DISAPPOINTMENT
創作背景和冀望,和有點感嘆
2. CD MUSIC & BOOK (PDF files & audio/video) & PROMO IMAGES
光碟音樂和冊子內容(可擕式文件、録音、視頻)和宣傳形象