I Remember Hong Kong page 3 我記得香港之三
REMINISCENCES EVOKED BY IMAGES OF BIRDS PERCHING IN HONG KONG
見到在香港棲息的鳥兒的照片引起回憶和感想
Updated 19 July 7月19日更新
CONTENTS 本頁內容
My Reminiscences 我的回憶
Photos, videos & info by 以下各位提供的照片視頻資訊
Professor Stephen Matthews 馬詩帆教授
My old friend Benson Wong 老友王玉泉
Graham Ekins 鳥類攝影專家格蘭·艾堅士
During all the years I spent in the densely populated Hong Kong, I mostly lived in overcrowded areas with tall buildings so close to each other that one could hardly see the sky from the windows. I could only remember seeing a few sparrows very occasionally. Professor Stephen Matthews of Hong Kong U and CUHK, my old friend Benson Wong, and Graham Ekins - a wildlife photographer who has visited Hong Kong, enlightened me that there is a variety of birds in Hong Kong if you go to the right places. In the Photo Galleries and mini videos are some of these birds captured by their cameras, with info and reminiscences. If you like these birds, visit their blog/links below for more.
我在人口稠密的香港渡過的那些年,多住在擠廹的高樓大厦,從窗囗望出去見不到天空,只偶爾會見到隻麻雀。中大和港大的馬詩帆教授,在香港居住的老友王玉泉,和曾到香港拍攝的世界野生動物攝影家格蘭·艾堅士,讓我知道香港有些地方有很多種類的鳥兒棲息。以下照片庫和迷你視頻是一些他們在香港影到的,與及一些訊息和回憶,如果你喜歡這些鳥兒,請訪問他們的博客和網址。
I am working on a music video of birds called Fly Wild... Fly Free.
我正在製作一個關於鳥兒的音樂視頻叫做《野飛...自由地飛》。
19 July It's done! Please have a look. 7月19日做好了:請看
Prof STEPHEN MATTHEWS 馬詩帆教授
Stephen Matthews : "Yes, birdwatching is a very British thing, although we have exported it to Hong Kong with some success. The RSPB has over a million members, which is far more than any political party. I like to think this shows we take our birds more seriously than our politics!
Hong Kong is actually quite rich in birds, especially at the moment when migrating birds are passing through. CUHK is a favourite haunt. This is a recent visitor ― a Slaty-backed Forktail at Chung Chi stream (see Photo Gallery below). Maybe you can compose it!
HK may actually have become richer in birds since you left. As the mainland has become less hospitable so HK (especially Mai Po and much of the New Territories) has become a refuge. Also the forests have regenerated, attracting birds to re-colonise the area. (See map under Graham Ekins)
I wrote a blog about this at Tai Po Kau:"
https://www.inaturalist.org/journal/stephenmatthews/48786-new-residents-at-tai-po-kau
馬詩帆教授說:"觀察鳥類是非常地道英國人喜歡幹的事情,然而我們已頗成功地把這個出口到香港,英國皇家鳥類保護協會擁有超過一百萬會員,遠超過任何政黨,我高興地以為這顕示我們對鳥兒比對政治更認真!
香港其實鳥類非常豐富,尤其是在候鳥經過的時候。中大是一個它們最喜歡的地方。在以下圖片庫有一最近訪客,一隻在崇基溪流的灰背燕尾,你或可以為它作曲!
自你離開後,香港的鳥類實際上可能變得更豐富。由於大陸變得不再那麼鳥兒福地,因此香港(尤其是米埔和新界的大部分地區)已成為它們適合棲息的地方,樹林也再生了,吸引了鳥類來定居。(下面講格蘭·艾堅士部分有地圖)
我寫了一篇大埔滘關於這個的博客(鏈接在上面)"
More about Stephen Matthews: Comments on Swan Beauty, Blessed
Stephen Mathews Photo Gallery
以下是馬詩帆的圖片庫,鳥兒的中文名會陸續補上
CLICK EACH PHOTO TO ENLARGE 点擊小圖放大
Updated 3 Feb 2月3日更新
New: 3 Feb 2月3日新加
BENSON WONG & birds he befriended in Hong Kong
My old friend Benson Wong (info/design, enhancing photo) on seeing Stephen Matthews' Birds in Hong Kong sent me photos and mini videos of spotted doves and sparrows that he feeds daily on his balcony. Where he lives was once the site of a private reservoir and beauty spot called Chai Sai Woo. I visited Chai Sai Woo once in my early teens ― some school picnic I think, but cannot remember seeing birds there ― perhaps they were frightened off by noisy school girls!
Two photos of spotted doves below, followed by three mini videos.
老友王玉泉和每日來訪的鳥兒
老友王玉泉(關於他,美化相)在看到馬詩帆教授的香港鳥類後,給我發來每天到他家陽台等餵食的斑鳩和麻雀的照片和迷你視頻。他住的地方是曾經的賽西湖,我十來歲時去過賽西湖,大概是學校辦的旅行吧,但不記得看到鳥兒,可能是給一群吱吱喳喳的女生嚇得躲起來了!
以下兩張斑鳩照片和三個迷你視頻。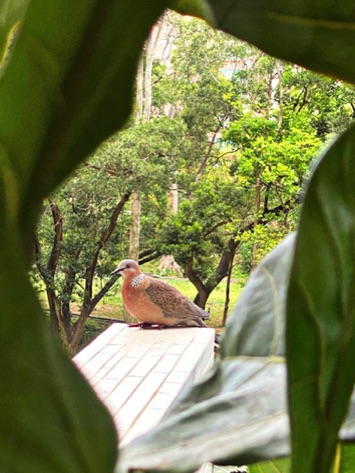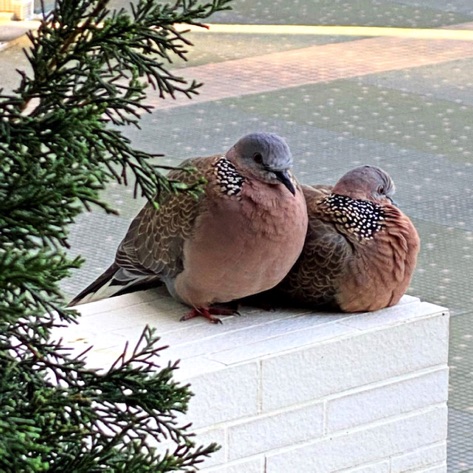 New: 14 Feb, updated 10 Apr 2月14日新加, 在4月10日更新
GRAHAM EKINS 格蘭·艾堅士
world wildlife photographer 世界野生動物攝影家
One thing leads to another... my uploading a photo gallery of birds in Hong Kong as captured by Professor Stephen Matthews inspired my friend Benson Wong to send me videos of the sparrows and spotted doves that daily visit his balcony. The latest addition is a Graham Ekins Photo Gallery, with info and reminiscences.
上傳了馬詩帆教授影的香港鳥類照片後,引來每天探訪我老友王玉泉家陽台的麻雀和斑鳩,最新加入這網頁的是格蘭·艾堅士的照片庫、資訊和回憶。
Graham Ekins is an ecological consultant and world wildlife photographer who gives talks on ornithological and natural history topics based on his worldwide trips. His talks are mainly to County Naturalist Trusts, County Birdwatching Societies, RSPB Groups and University of the 3rd Age Groups. In 2013 I went to his lecture on Wildlife in Thailand and particularly liked some bird images that showed a sense of humour, which aroused my desire to make a bird-humour music video. Making a music video requires a lot of images and I asked Graham whether he had more photos of "funny birds". As a friendly gesture, I gave him a copy of my CD & book Music is Happiness.
格蘭·艾堅士是一位生態學顧問和世界野生動物攝影專家,他常以其在世界各地攝影的經歷,發表關於鳥類學和自然歷史為題材的演講,多在有關大自然的組織、觀鳥協會、保護鳥類團體和銀髪大學講。2013年我去聽他關於泰國野生動物的講座,很喜歡他一些令我覺得有幽默感的鳥類照片,這使我想去製作一個鳥類幽默的音樂視頻。製作音樂視頻需要很多的照片,我問艾堅士是否有更多有趣的鳥兒的照片,為向他表示友好,我送他我的CD和小冊子《樂在其中》。
Graham kindly spent an afternoon listening to the music of Music is Happiness, and read the accompanying booklet while listening. He then commented that I have had a very interesting life that has also been full of trials & tribulations. He found my music at times both haunting and peaceful, and was very impressed by the way I have involved so many gifted musicians and artists in my work. I was impressed by what he said. Graham said he could find time to help me with my photography and I was welcome to any images that he may have. I lost confidence in driving after a frightening incident on a motorway that involved two huge trucks and three cars (one was mine). It was difficult to get to his place by public transport. I had good and bad days because of my health, and Graham's busy with this and that and was often away. We didn't manage to meet up. I googled his photos but didn't find "funny birds" images.
艾堅士花了一個下午去聽《樂在其中》CD,邊聽邊閱讀隨附的小冊子。然後說覺得我有一個有意思的人生,但充滿考驗和磨難。他覺得我的音樂時而淒美時而平和,覺得我的作品能吸引這麼多有才華和高水準的音樂家和藝術家參與製作和演出,很棒。他這些話我聽了滿心歡喜。艾堅士說可以抽出時間來幫助我的攝影,歡迎我採用他的任何照片。我經歷了一次發生在公路上涉及兩輛大卡車和三輛汽車(其中一輛是我的)的車禍後,對駕駛失去信心,乘坐公共交通去他住處很不方便,我的健康又時好時壞,他又事忙常不在家,結果我們沒能約見。我用谷歌搜索他的鳥類照片,但沒有找到"有趣的鳥"的照片。
In 2015, I saw Graham again at his talk to the local wildlife group. He told me he was currently finishing a presentation on Northern Territories Hong Kong and Taiwan for the Essex Bird Watching Society. In the next two years I kept in touch with Graham and he said kind and encouraging words to me, such as I was amazing to have survived cancer three times then to complete a Ph.D; wished me success in attempting to use cyberspace for artistic endeavours; and congratulated me on my website which he thought included some great images. I liked all he said.
2015年,我住的小鎮的野生動植物會邀請艾堅士來演講,我去聽,他告訴我正在整理關於香港北區和台灣的材料用來在艾薩斯郡演講。接下來的兩年,我們保持聯繫,他不時給我鼓勵,驚訝於我癌症倖存三次後能完成博士學位;祝我成功地利用網絡空間進行藝術創作;並祝賀我建成網站,認為網頁中有些很棒的照片,我喜歡他說的這一切。
At the beginning of 2022, I told Graham about Stephen's Birds in Hong Kong on my website. He replied: "I have spent some time birding in Hong Kong on the way to Indonesia and visited Mai Po, Tai Po Kau, the fish ponds, vegetable growing areas and marshes of New Territories, all superb. So many fabulous bird species and lovely parks and gardens."
In the following Photo Gallery there are some photos he took in Hong Kong.
2022年年初,我告訴艾堅士我在網頁加上了馬詩帆教授的香港鳥類照片,他回答說:"我曾在去印尼途中在香港觀鳥,看了米埔、大埔滘,新界的魚塘、蔬菜種植區和沼澤,都很棒,有那麼多好鳥、公園和花園。"
以下照片庫是一些他在香港拍的照片。
Graham supplies world wildlife images for research organisations, NGOs and private researchers, and was involved in surveying offshore for the MARINElife Charity based in the UK, and was appointed to the Council of the Neotropical Bird Club. He has thousands of images of bird species linked to the AVIBASE world birding web site, thousands of images of Birds, Mammals, Reptiles, Amphibians, Fish and Invertebrates in 60 well-classified folders from around the world on the following Flickr site. He has also added images to: Neotropical, Oriental and African Bird Clubs.
http://www.flickr.com/photos/graham_ekins_world_wildlife/sets/
艾堅士給研究組織、非政府組織和私人研究人員提供世界野生動物照片,參與英國海洋生物組織的海上調查,被任命為熱帶鳥類會理事會成員。他有數千張放在世界觀鳥網站的鳥類圖片,他的數千張鳥類、哺乳動物、爬行動物、兩棲動物、魚類和無脊椎動物的圖片在以上鏈結的60個分類文件夾中。他還為新熱帶、東方和非洲鳥類組織添加圖像。若有興趣看看,可點擊以上鏈結。
After seeing so many amazing birds in Hong Kong through the lens of Stephen, Benson and Graham, I wonder how come I only have recollection of sparrows?! The more interesting birds (sorry, sparrows!) I remember were all in cages. As a small child I had spent some time in a village in the New Territories, but only saw hens, cockerels, chicks and ducklings (funnily, not ducks), and not even pigeons though large amount of squabs (young pigeon meat) are consumed in Hong Kong. In fact, I often thought perhaps the reason of only seeing sparrows (which Hong Kong people don't eat) was that the other birds were all eaten, as Cantonese (the majority) are notorious for eating everything ― I once heard they would eat anything with legs except tables and chairs (not dogs though, because that's illegal under British law). It dawns on me that I have never visited places where these birds dwell. As a small child I often roamed the streets and explored on my own, but these were places over-crowded with low-income people, and probably not bird-friendly. When I grew older, many unfavourable happenings prevented me from roaming free. I had not been to many places in Hong Kong, especially to less populated areas that are bird-friendly. The Hong Kong I remember was free, with freedom of speech etc.. Yet even during the time when Hong Kong was free, because of a very controlling person, for years I was deprived of my freedom and missed out on many valuable experiences. In an authoritarian society many will be restricted in the knowledge they can gain and the experience they can have. Perhaps that's why I would always prefer freedom. Perhaps that's why I only remember seeing sparrows in Hong Kong ― a bird known to love its freedom and difficult to keep as a caged bird.
透過馬詩帆,老友王玉泉和鳥類攝影專家艾堅士的鏡頭,可看到香港原來有那麼多好鳥,為什麼我只記得麻雀呢?!那些好看好歌的鳥兒(對不起,得罪麻雀了!)我記得見到的都是在籠裡的。小時候,我在新界大圍村住過,但只見到母雞、公雞、雞仔和鴨仔(有趣的是,沒見過長成的鴨子),也沒看到野鴿,雖然香港人吃大量乳鴿。我常想,也許我只看到麻雀是由於香港人沒興趣吃麻雀,其他鳥類都被吃光了,香港多廣東人,廣東人出名什麼都吃,有人曾和我打趣說,除了枱和櫈,有腳的,廣東人都吃(狗例外,因為在香港,吃狗是犯法的)。我恍然大悟我從沒去過這些好鳥棲息的地方,小時候無人理我,我經常獨自在街上遊蕩,但都是在人口擠迫,低收入人群聚居的地方,不適合野鳥棲息。長大點後,許多變故使我不能隨意到處去,香港很多地方我沒去過,尤其是那些人煙稀少適合野鳥棲息的地區。我記得的香港是自由的,尤其言論自由。然而,即使在自由的香港,因為一位有控制慾的人,多年來我被剝奪了很多自由,錯過了很多。痛定思痛,我喜歡自由,不喜歡專制。也許因此我只記得在香港看到麻雀,這熱愛自由而難籠養的鳥。
As for the sparrows, Martin Singleton of the local wildlife society said to me:
"...interesting to see that the common Sparrow here (HK) is the Tree Sparrow not the House Sparrow that we have in our towns (UK). I remember this is also true for many Indian cities, especially in the Himalayas. In fact, its scientific name is Passer montanus – "sparrow of the mountains" although it's much more widespread than just in mountain areas."
No wonder I kept wondering why the sparrows I see in England where I live look paler then those I saw in Hong Kong – they are not the same kind!
關於我唯一記得在香港見過的鳥兒麻雀,看過這網頁的地方野生動植物會會員和我説:
"有趣的是,香港常見的麻雀屬樹麻雀類,而不是我們在英國城鎮常見的家麻雀類。許多印度城市也是如此,尤其是在喜馬拉雅山脈地方。樹麻雀學名是"山中的麻雀",儘管它的分佈範圍遠不止在山區。"
難怪我一直覺得我在英國看到的麻雀比我在香港看到的有點淡淡的,原來不同品種!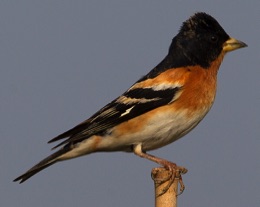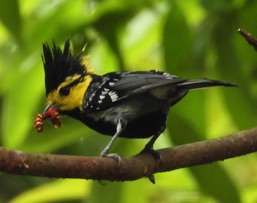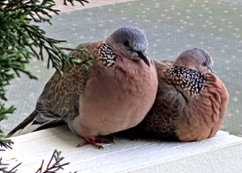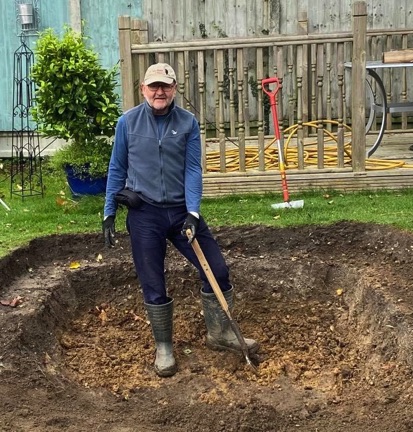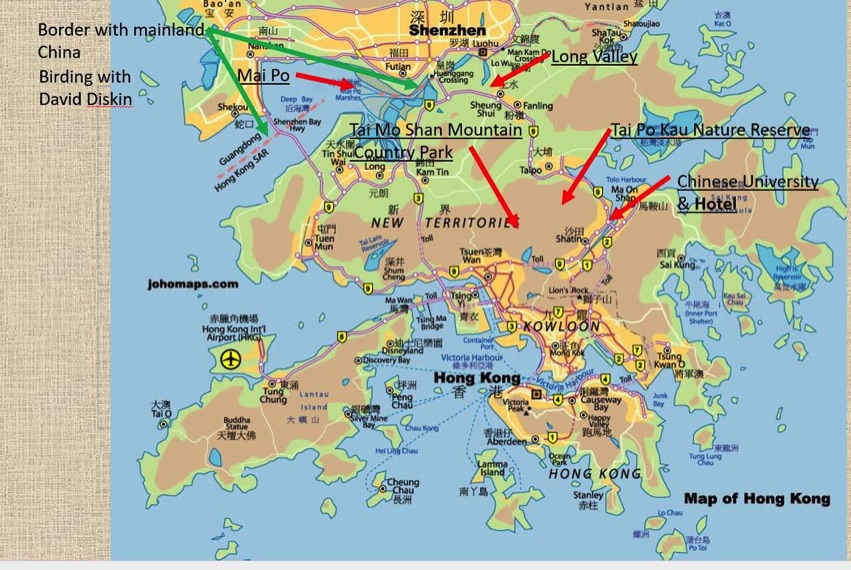 COVID restricted Graham Ekin's travels so digging this pond was his Lockdown project.
疫症限制期間,格蘭·艾堅士不能旅行拍攝,所以在花園挖掘做個池塘。
The map below shows the locations in Hong Kong referenced in his Photo Gallery.
以下地圖顯示了他照片庫中提到在香港的位置。
Graham Ekins Photo Gallery
All images taken in Hong Kong.
以下是艾堅士的照片庫,都是在香港影的,鳥兒中文名會陸續補上。
CLICK EACH PHOTO TO ENLARGE 点擊小圖放大
Updated 10 Apr 4月10日更新