Inter Artes, project 通藝創作/演出項目
Historical China 中華歷史
Part of the Inter Artes ANGLO CHINESE UNDERSTANDING programme.
World premieres of music theatre and concert pieces by British and Chinese composers inspired by China's history commissioned by Inter Artes.
這是我創辦的通藝嘗試溝通中英文化的一個創作和演出項目,在倫敦和劍橋世界首演由何蕙安、瞿小松和兩位英國作曲家以中國歷史為靈感寫的音樂和小型音樂劇,題材包括從春秋至現代,史記文字,秦始皇和蔡文姬等等。以下是我為此而作的音樂劇《事到如今》曲本的PDF,和這項目的文化背景和各首作品的介紹。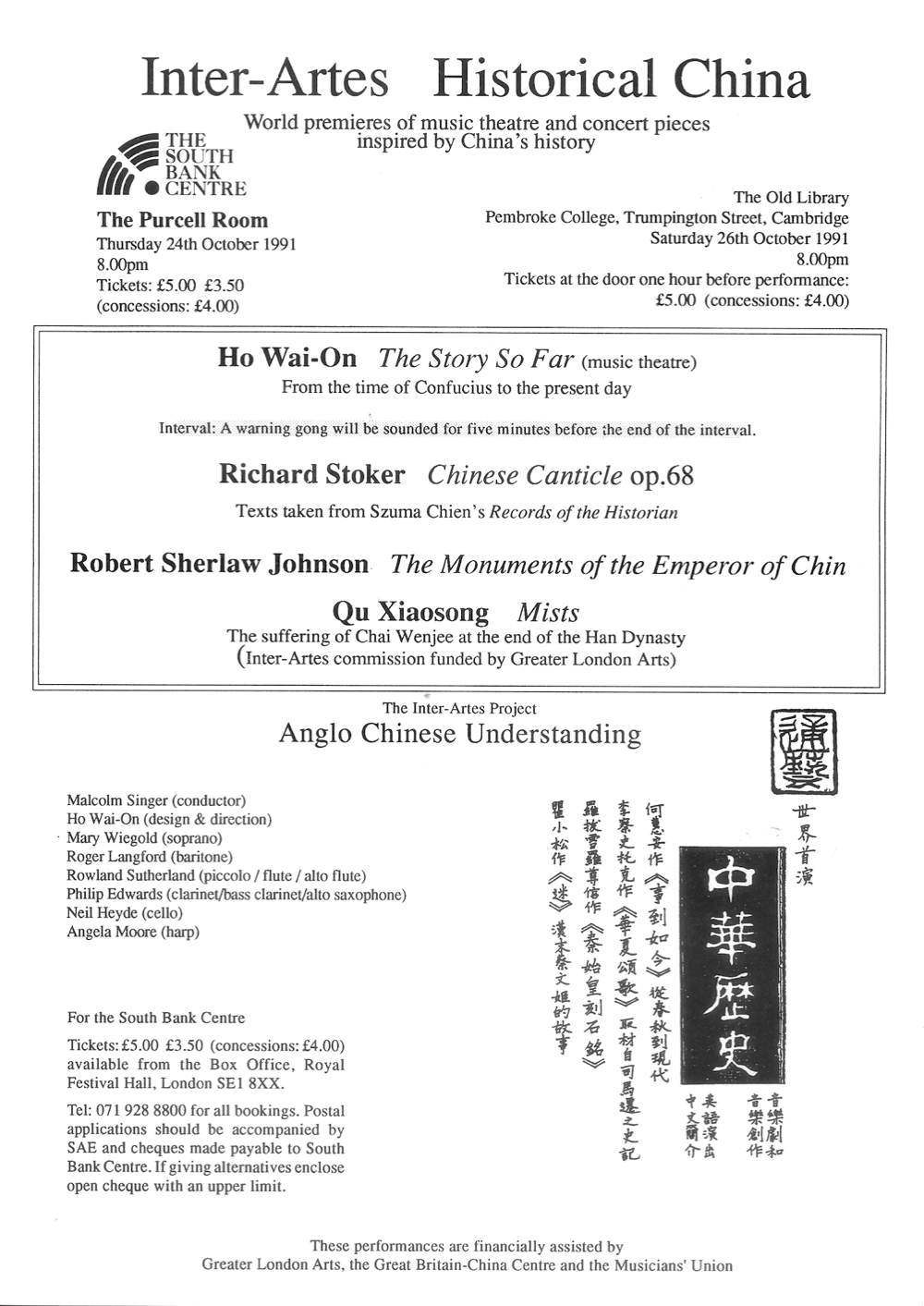 Click L to download the reading version of Ho Wai-On's piece, The Story So Far - a representation of China's heritage in music drama. Edited and typeset by Mark Argent. This piece was specially written for "Historical China" (《事到如今》演出圖片 click here for some production shots).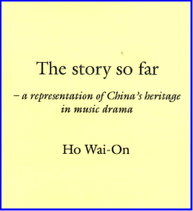 NEW Click L to read 12 comments ranging from music professionals to organisation directors and the general public after seeing the world premier of Historical China.